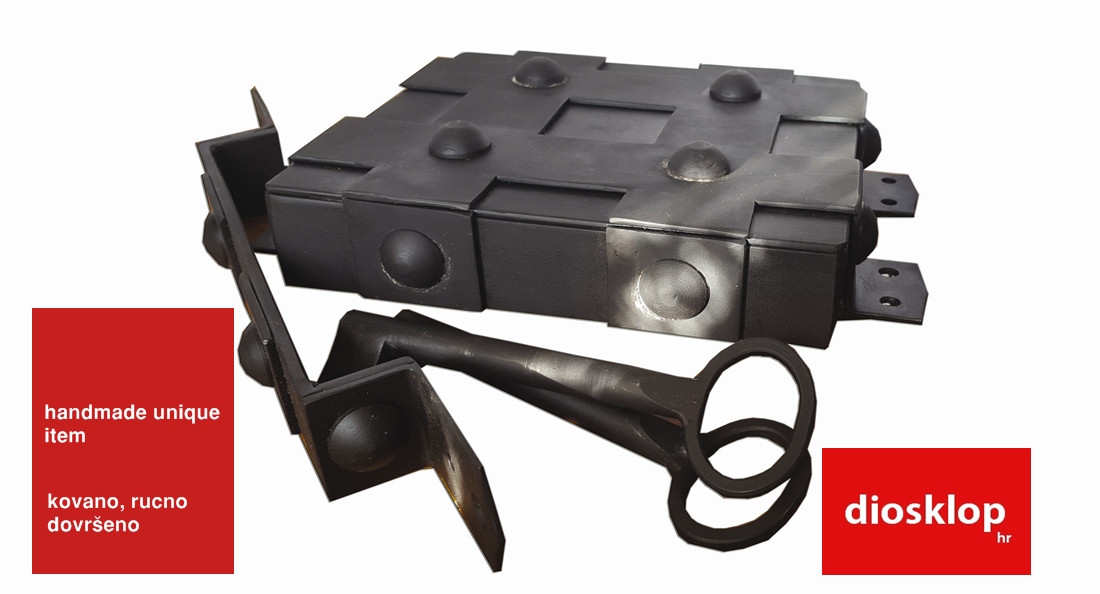 – d2 rim lock, old fashioned castle door style lock.
Dimensions- 21cm x 31cm, weight approx. 7kg, material- steel, with rivets.
Mechanism- levered, completely hand made, forged
Surface coating- mat lacquer version, colourless lacquer.
Short description- the diosklop d2 lock is just massive, suited for big massive oak doors. This model doesnt have a door handle or a knob, key goes in the middle of the lock and locks/unlocks two bolts in the same time.It mounts from the inside of the door, the key has a guider from the back, outside is the cover guard.
– similar model with a knob/door handle coming soon.
– building it bigger, if you need a lock in supersized dimensions, or from your own specifications in shape or design, dont hesitate to contact us.
The d2 rim lock also has matching bolt holder, pull handles, key holder, chain rings, cover.